Share the post "37 Of The Most Powerful Photos Ever Taken. #20 Brought Tears To My Eyes."
Most of the time we post happy, uplifting, beautiful images, but this post is a collection of raw, powerful, and unforgettable photographs that tell the story of heartbreak, compassion, wonder, triumph, despair, and pure joy.
#1. A dog named named "Leao" sits at the grave of her owner, who died in the disastrous landslides near Rio de Janiero in 2011.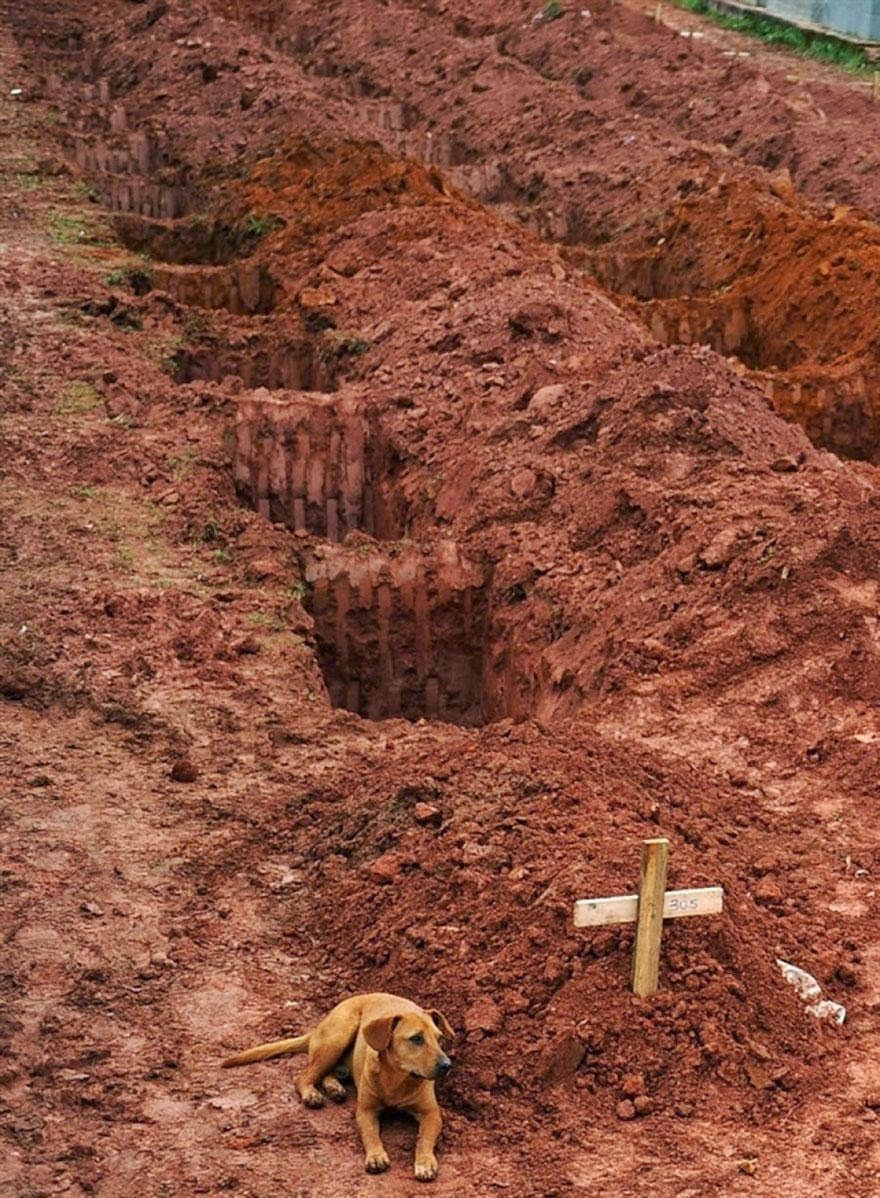 #2. A Russian soldier stops to play an abandoned piano in Chechnya in 1994.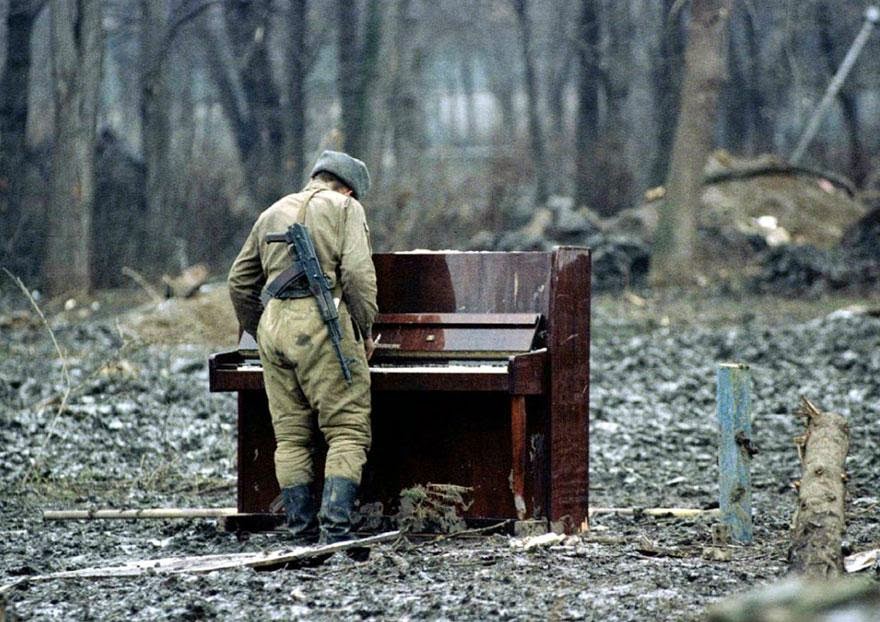 #3. Father and son (1949 vs 2009).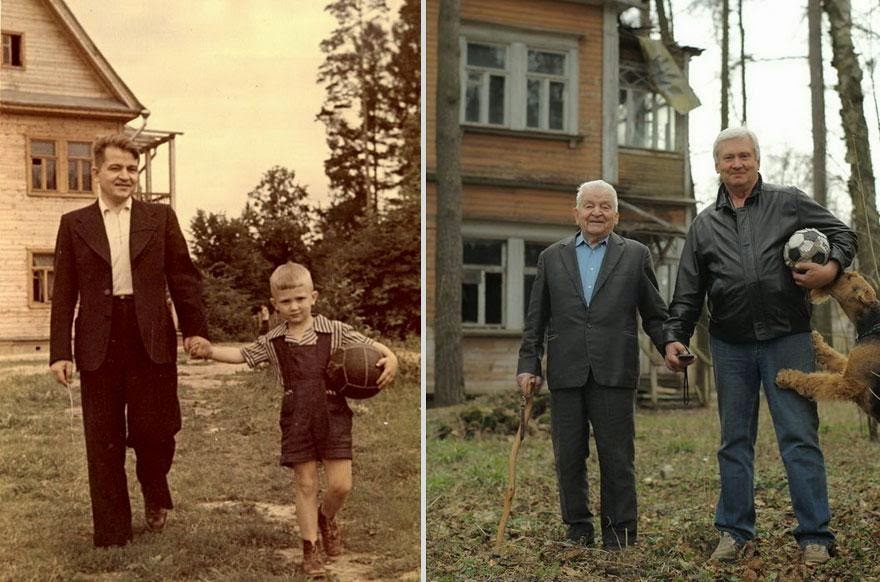 #4. Heart surgeon after 23-hour-long (successful) heart transplant. His assistant is sleeping in the corner.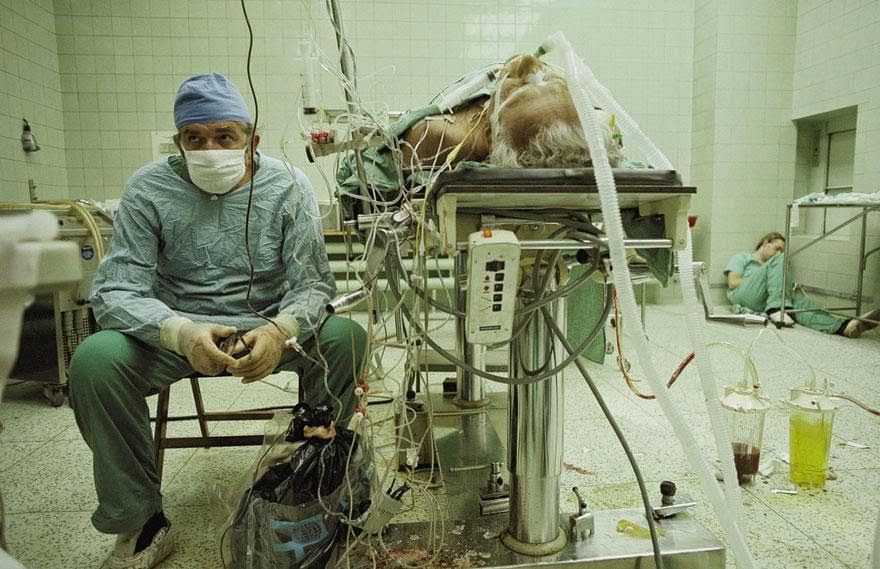 #5. A woman sits in the wreckage caused by a massive earthquake and ensuing tsunam, in Natori, Japan on March 2011.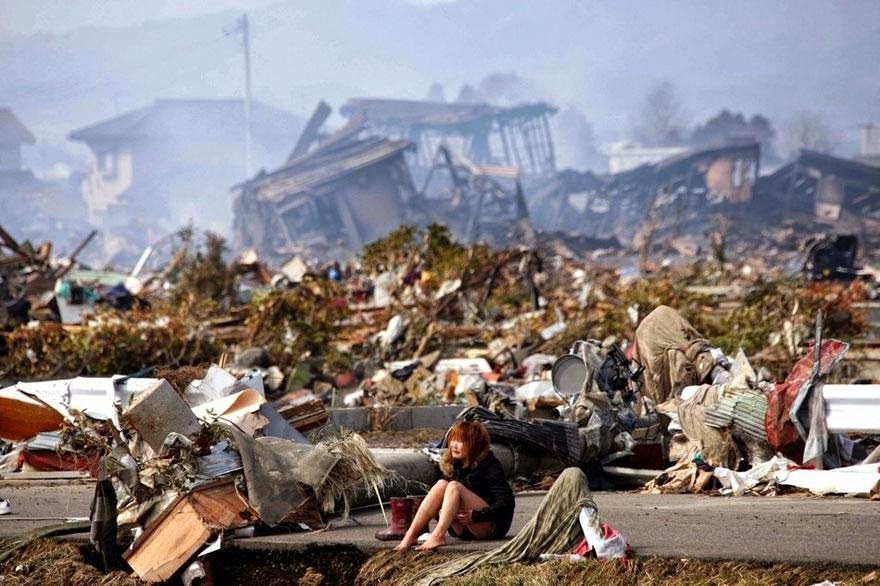 #6. A WW2 Russian tank veteran finally found the old tank in which he passed through the entire war – standing in a small Russian town as a monument.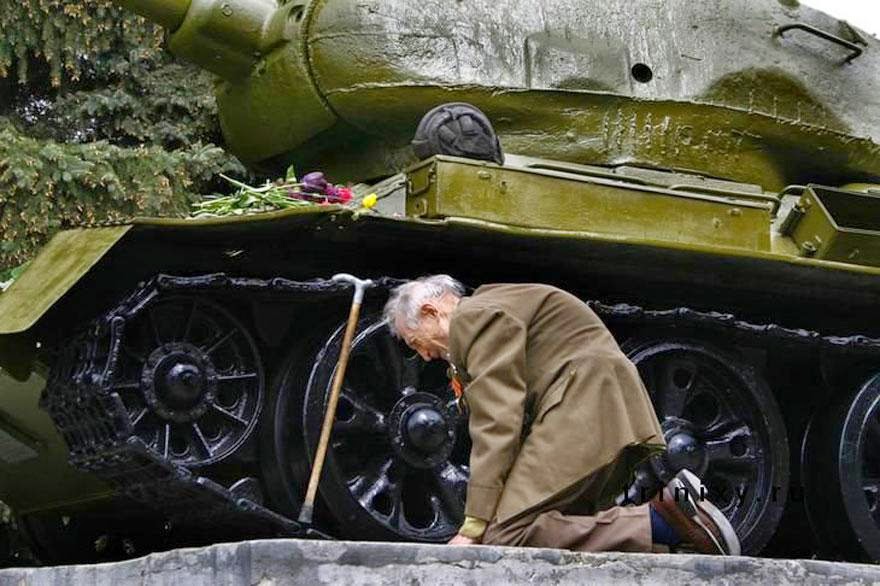 #7. Christians protect Muslims during prayer in the midst of the 2011 uprisings in Cairo, Egypt.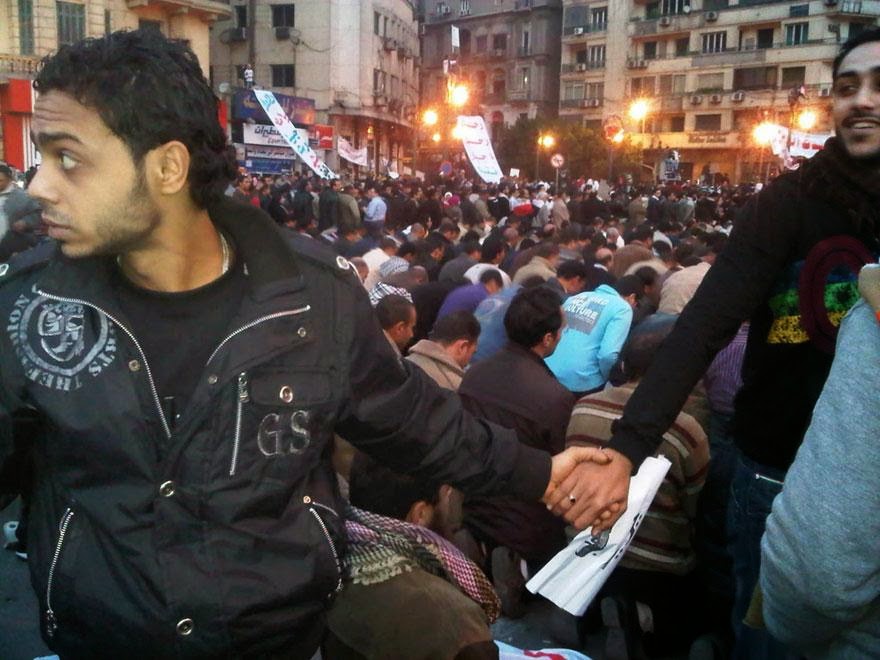 #8. The demonstration of condom usage at a public market in Jayapura, capital of Papua, 2009.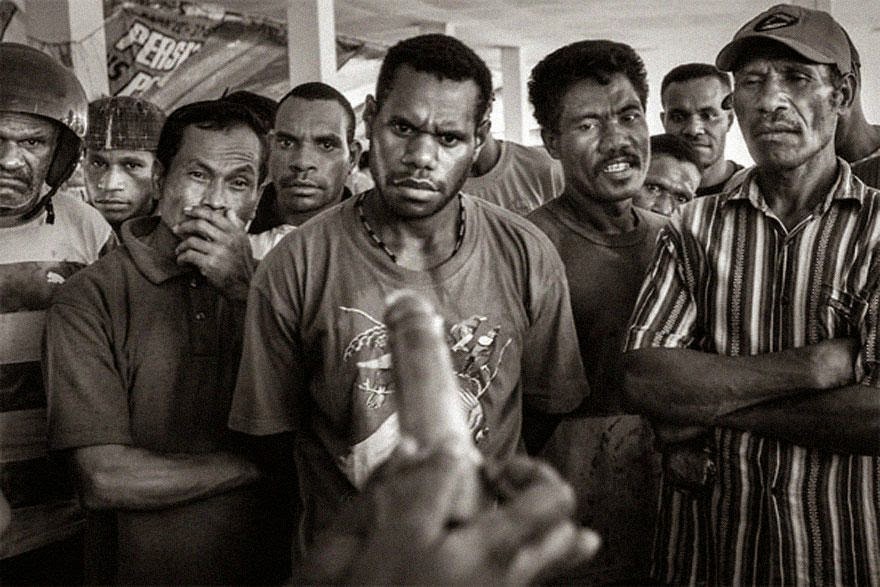 #9. A villager saved stray cats by carrying them with a basket balanced on his head during massive floods in Cuttack City, India  in 2011.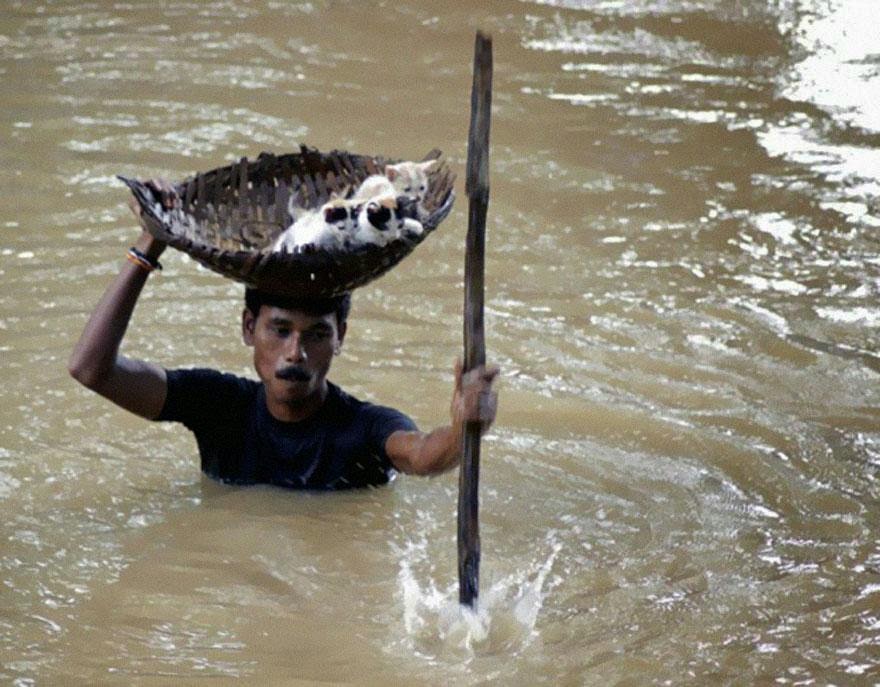 #10. Flower power.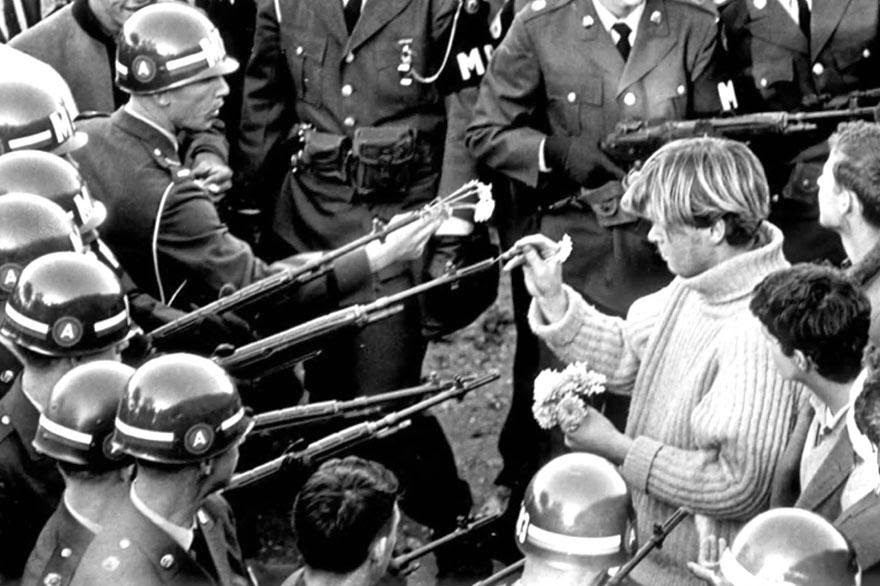 #11. Greg Cook hugs his dog Coco after finding her inside his destroyed home in Alabama following the Tornado in March, 2012.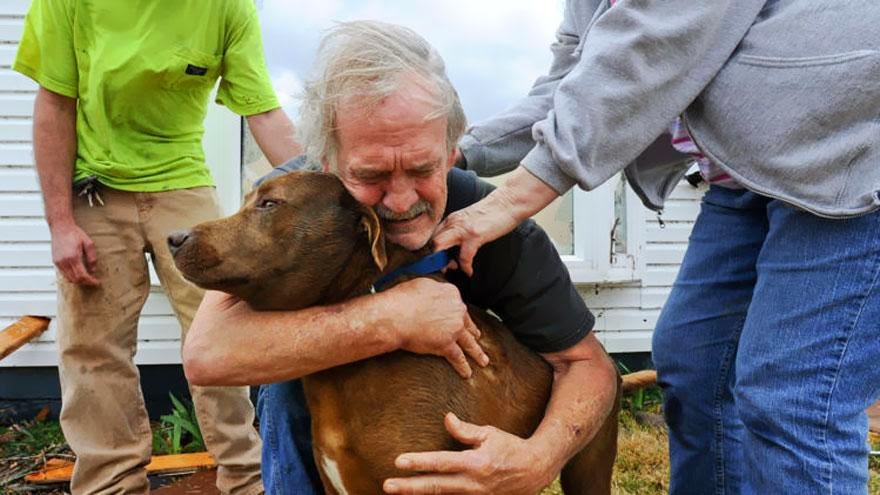 #12. Hhaing The Yu, 29, holds his face in his hand as rain falls on the decimated remains of his home near Myanmar's capital of Yangon. In May 2008, cyclone Nargis struck southern Myanmar, leaving millions homeless and claiming more than 100,000 lives.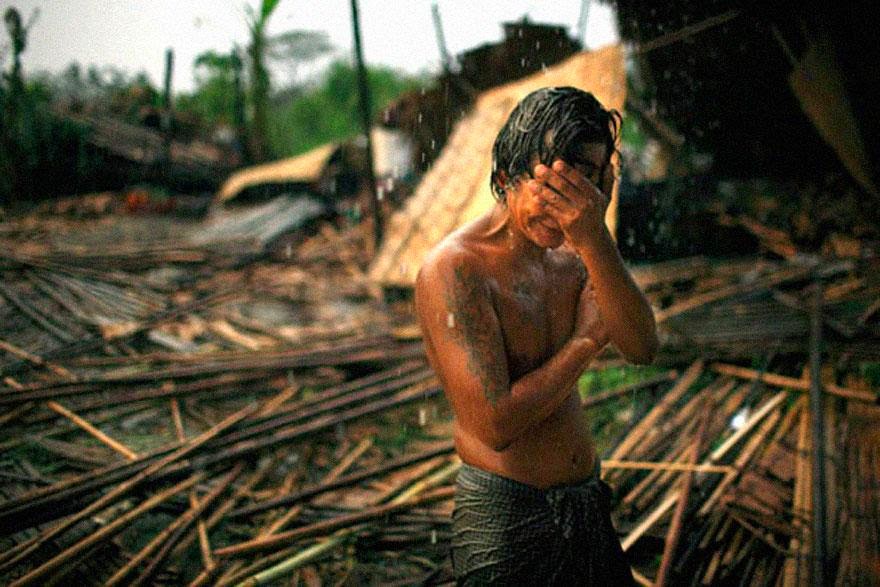 #13. An Afghan man offering tea to a soldier.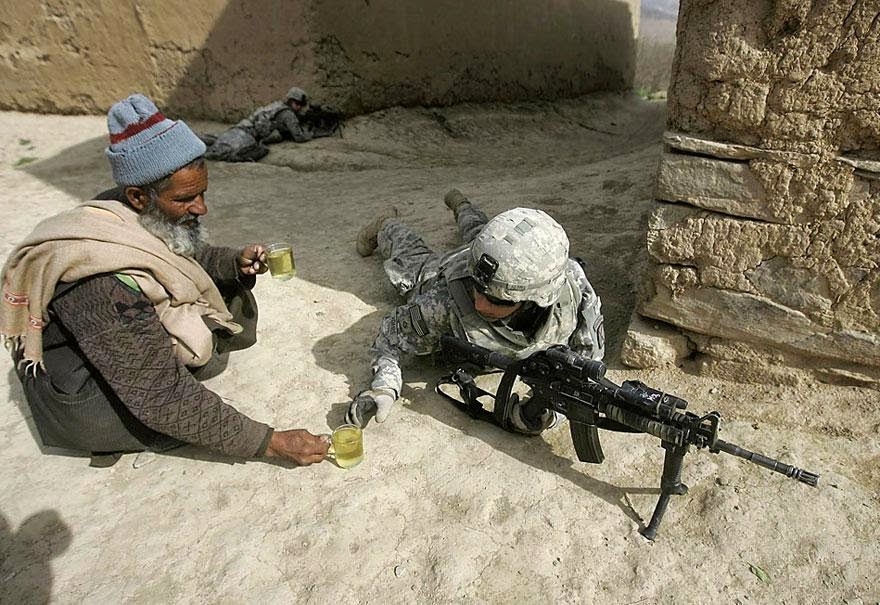 #14. Indian homeless men wait to receive free food distributed outside a mosque ahead of Eid al-Fitr in New Delhi, India.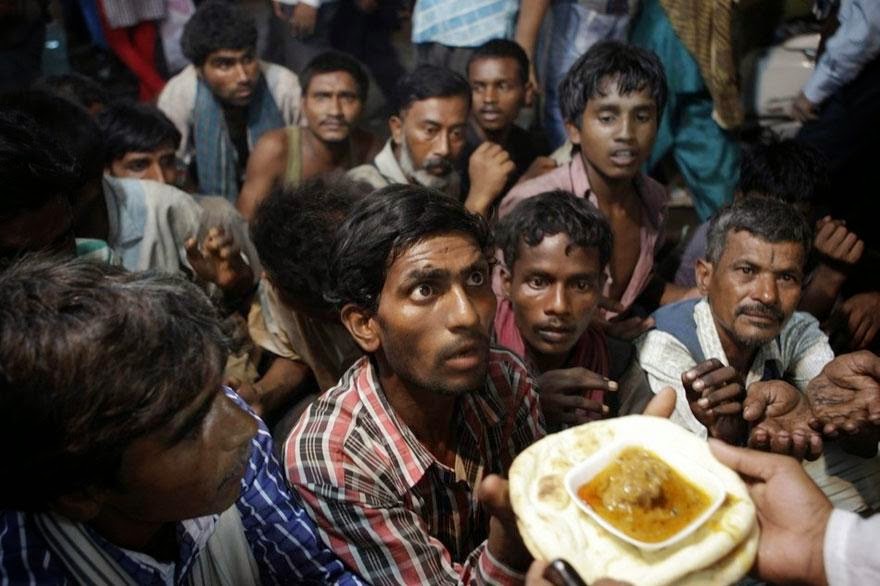 #15. A recreated photograph for a photo competition in 2006. It is based on archive photos from the war in Russia in 1941-1945.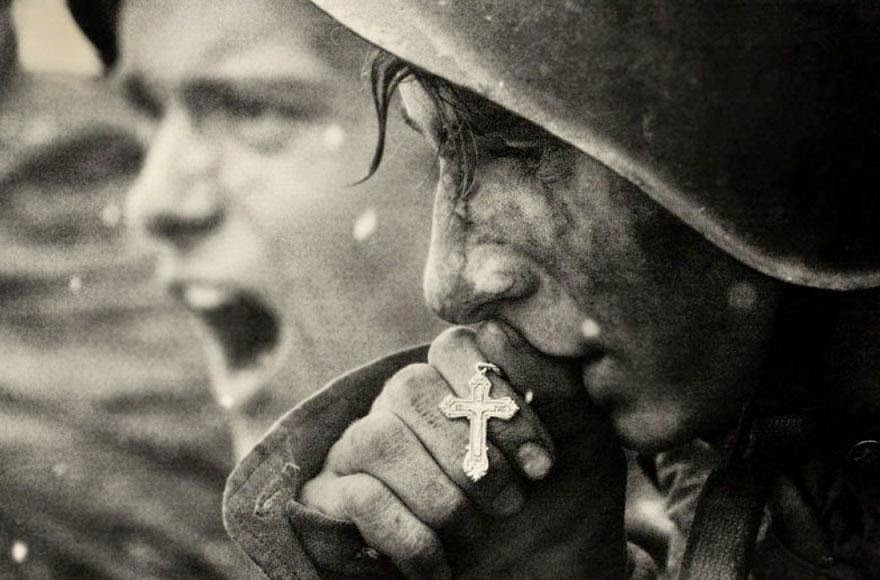 #16. A missionary holding a starving child's hand.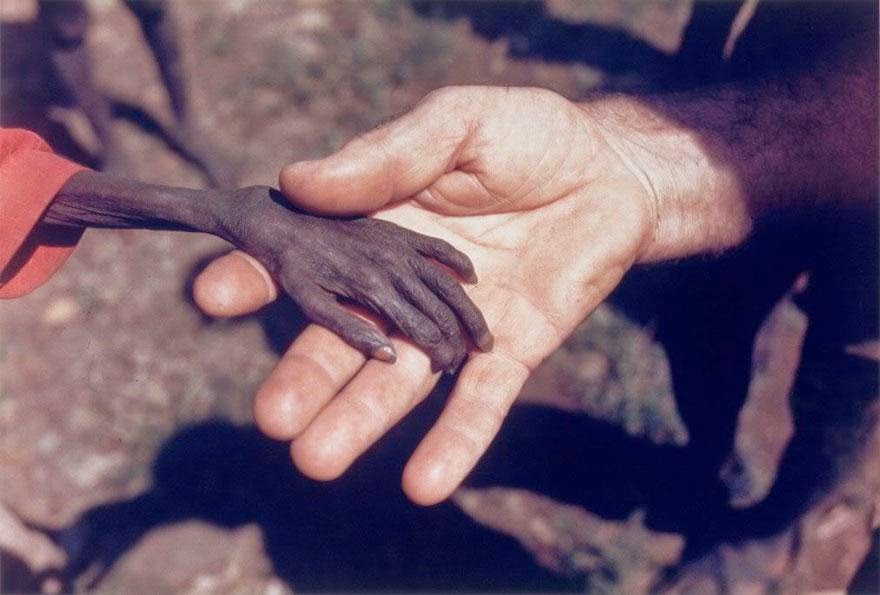 #17. The sunset on Mars.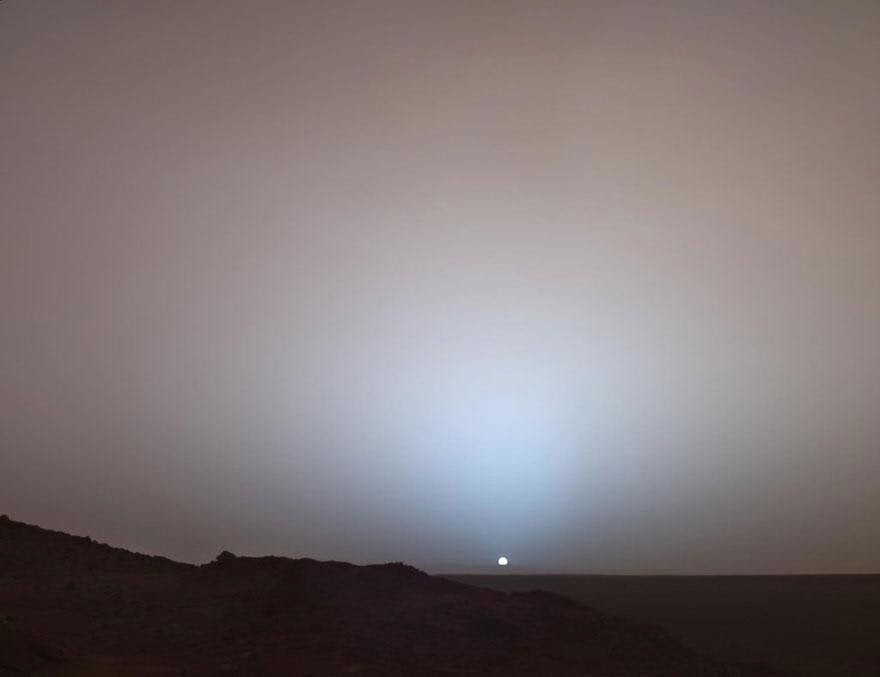 #18. Terri Gurrola is reunited with her daughter after serving in Iraq for 7 months.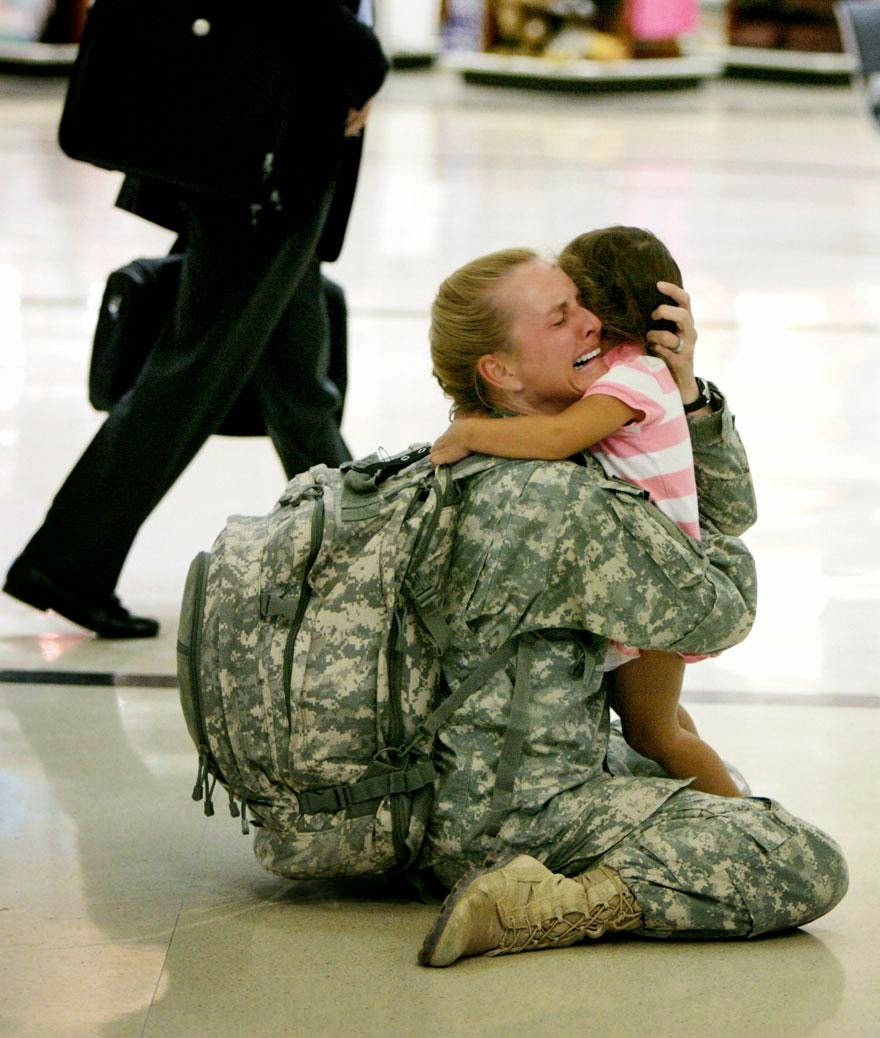 #19. The graves of a Catholic woman and her Protestant husband in Holland, 1888.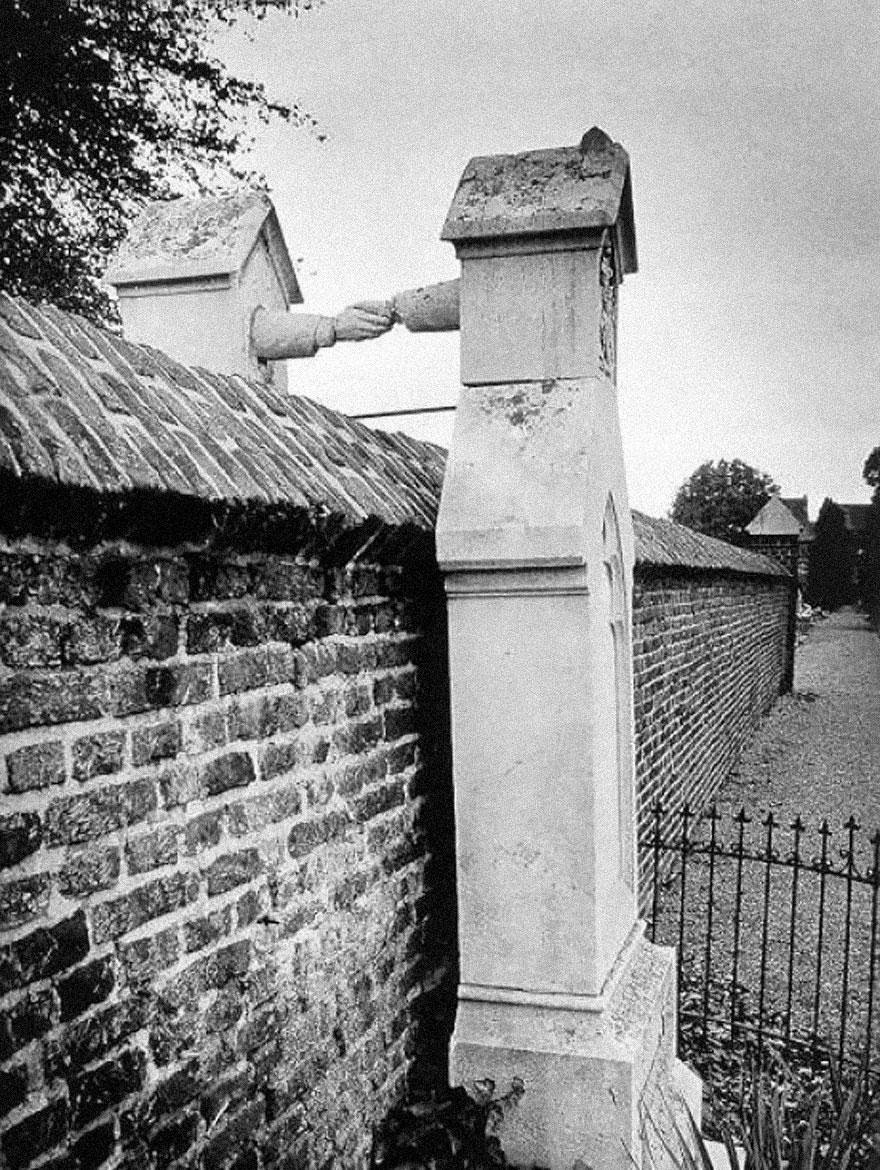 #20. Zanjeer the dog saved thousands of lives during Mumbai serial blasts in March 1993 by detecting more than 3,329 kgs of the explosive RDX, 600 detonators, 249 hand grenades and 6406 rounds of live ammunition. He was buried with full honors in 2000.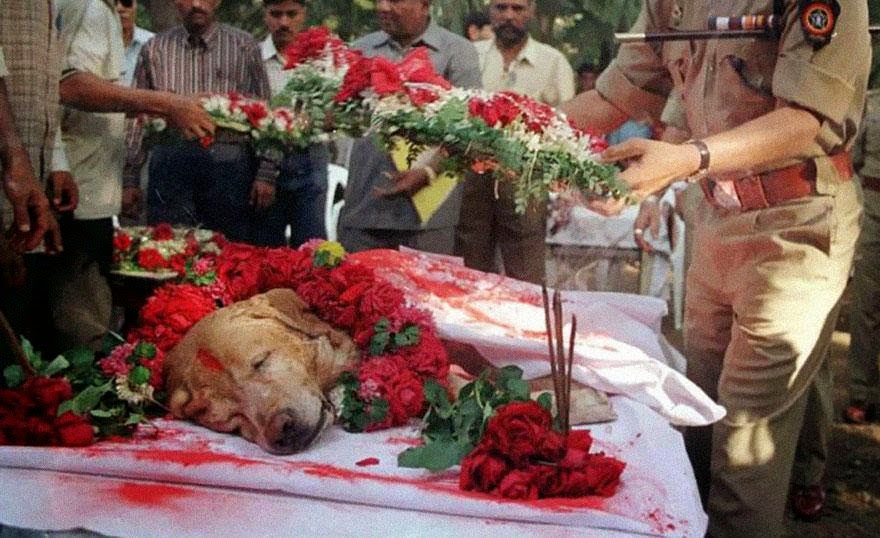 #21. Diego Frazão Torquato, 12 year old Brazilian playing the violin at his teacher's funeral. The teacher had helped him escape poverty and violence through music.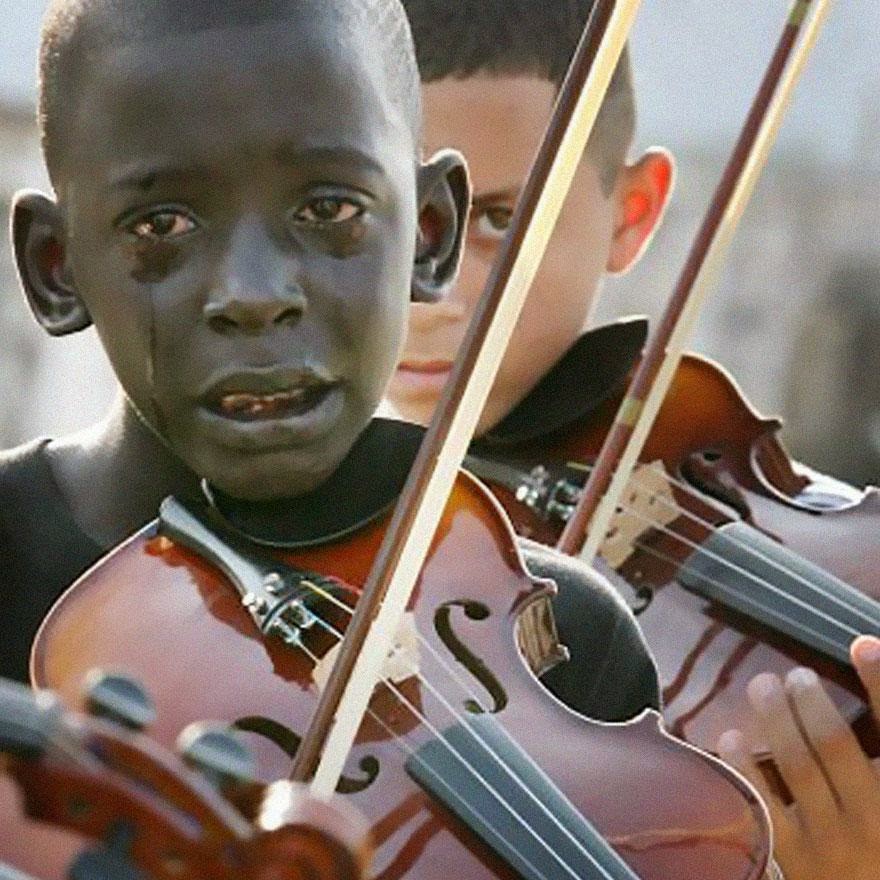 #22. "Wait For Me Daddy," by Claude P. Dettloff in New Westminster, Canada on October 1, 1940.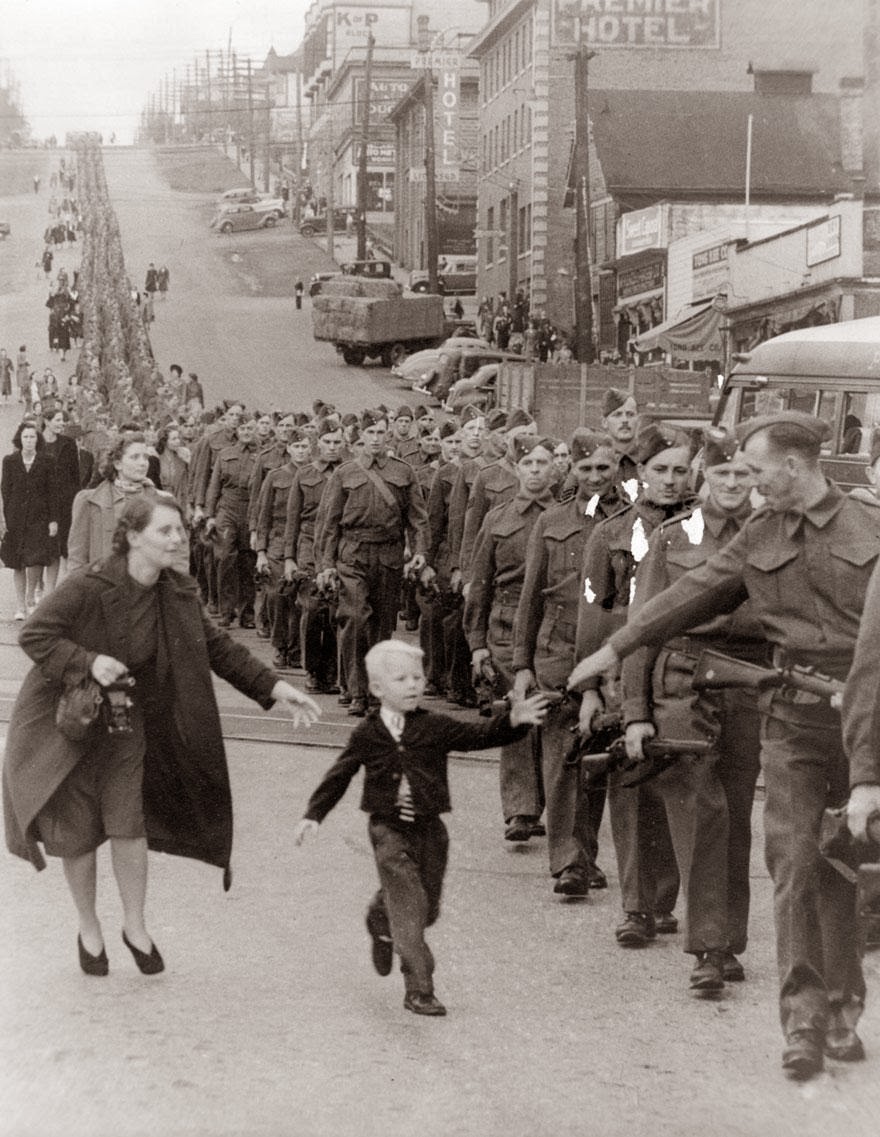 #23. A firefighter gives water to a koala during the devastating Black Saturday bush fires in Victoria, Australia, in 2009.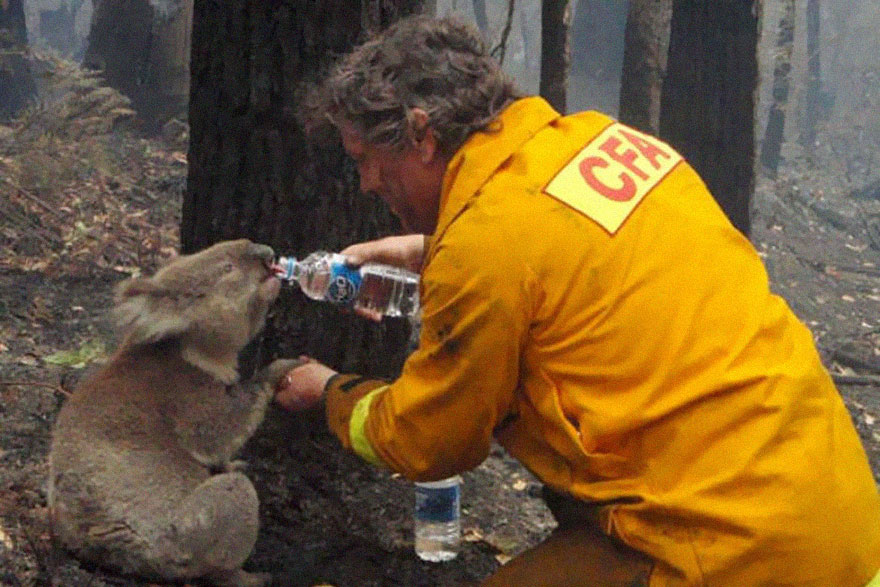 #24. A son trying to help his father up.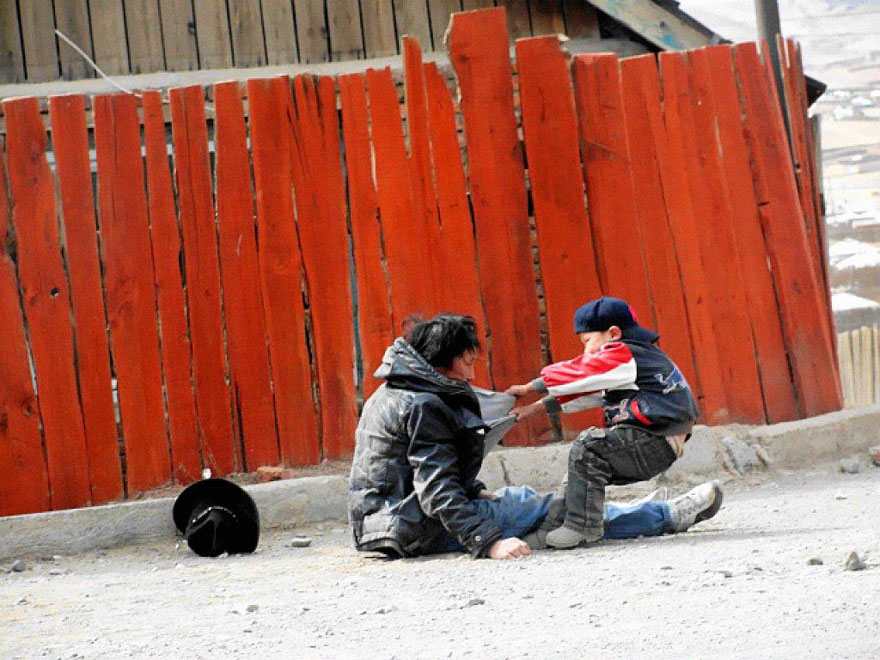 #25. Five-year-old gypsy boy on New Year's Eve 2006 in the gypsy community of St. Jacques, Perpignan, Southern France. It is common in St. Jacques for little boys to smoke.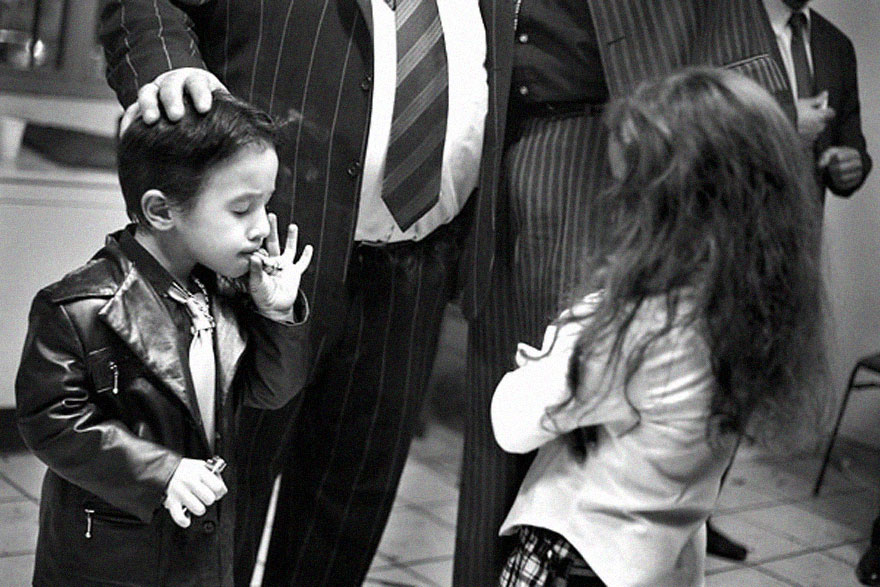 #26. A girl in isolation for radiation screening looks at her dog through a window in Nihonmatsu, Japan on March 14, 2011.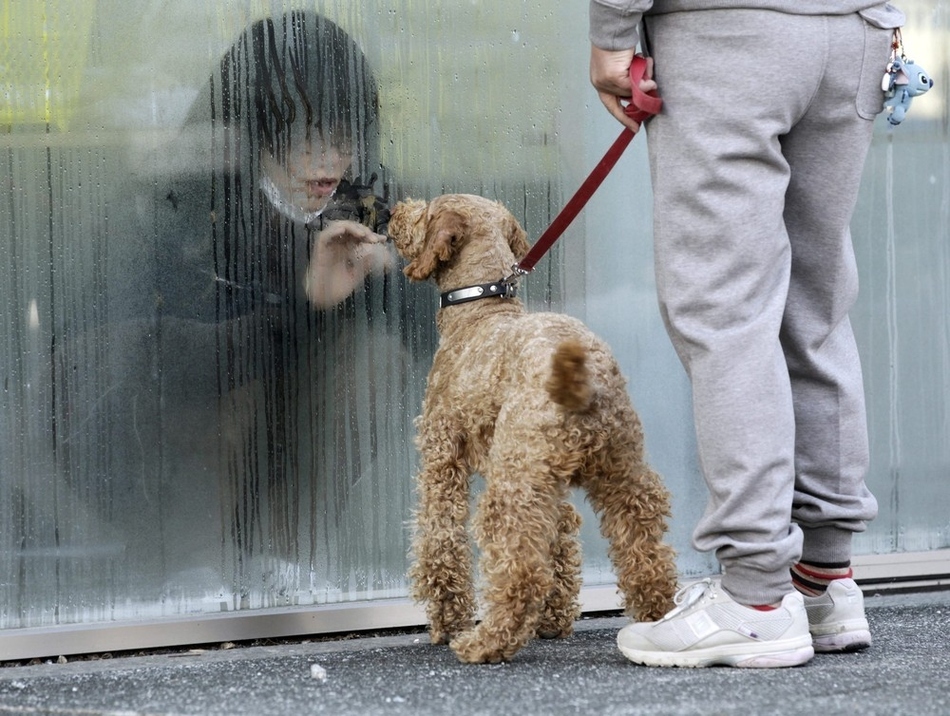 #27. A mother comforts her son in Concord, Alabama, near his house which was completely destroyed by a tornado.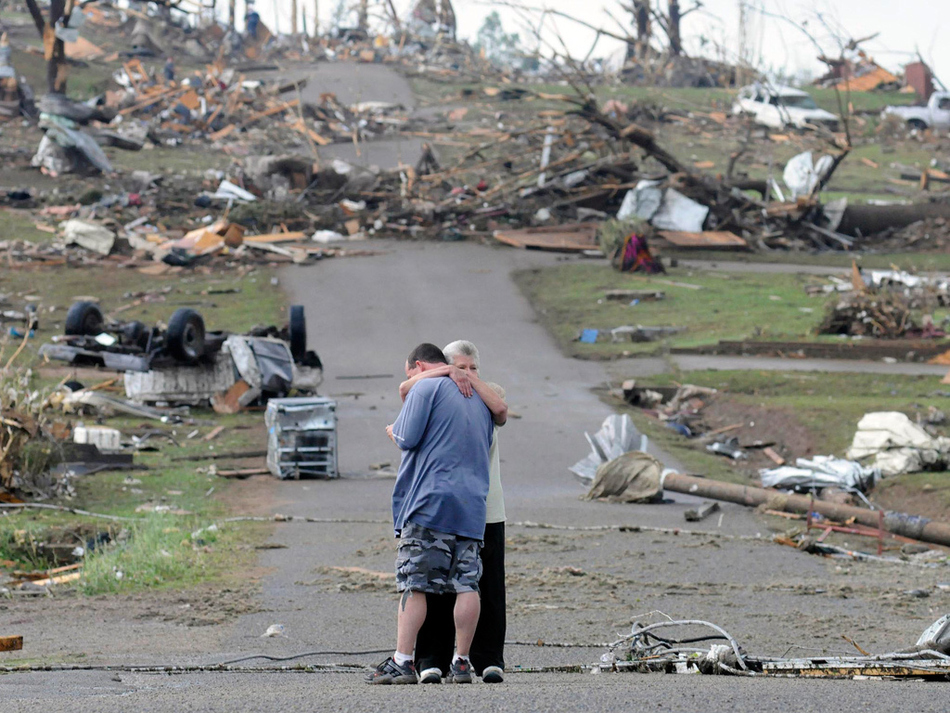 #28. Chile's Puyehue volcano erupts, causing air traffic cancellations across South America, New Zealand, Australia and forcing over 3,000 people to evacuate.
#29. Fred Hollier is reunited with his dog T-Chen, who got lost during Hurricane Isaac, in Louisiana.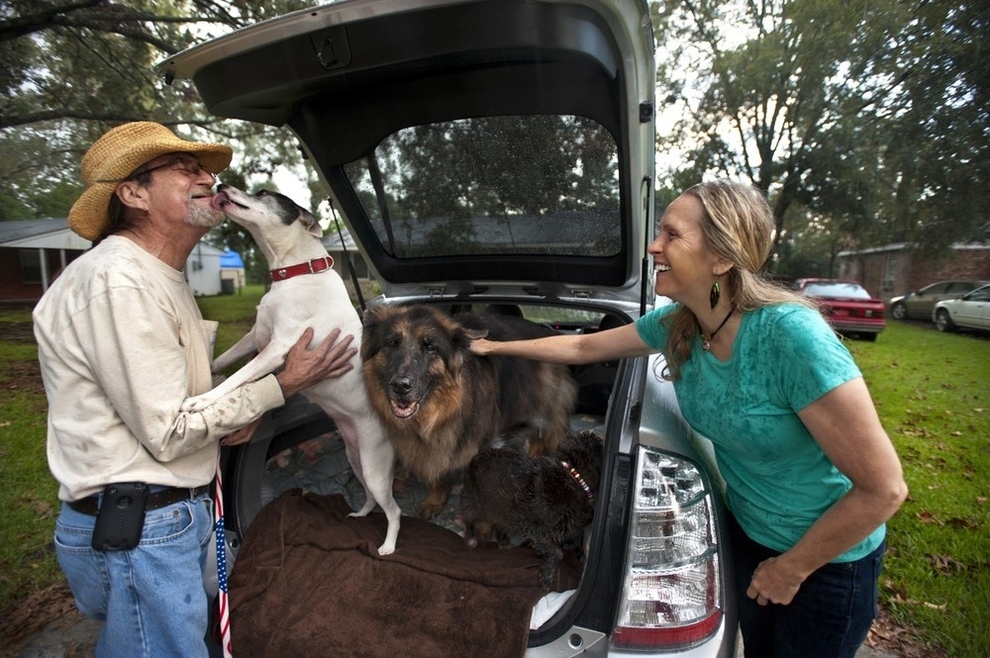 #30.  Chloe DeLay takes off running to be reunited with her husband, Sgt. John DeLay.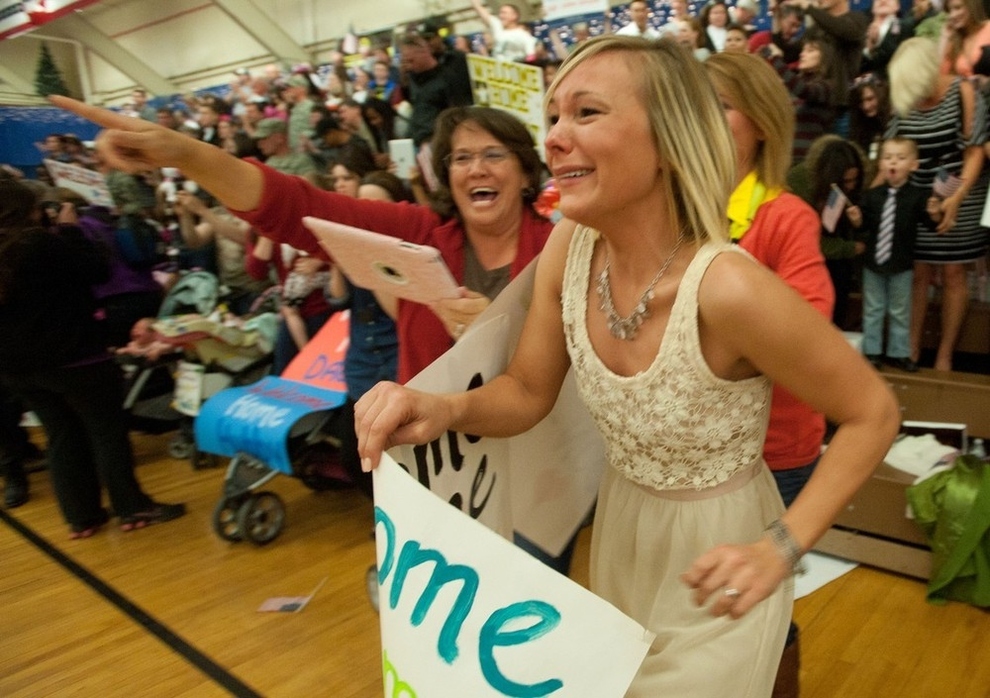 #31. A boy looks at a figure of Apple founder and former CEO Steve Jobs where flowers are laid in his tribute at an Apple retail store in Hong Kong, Oct. 6, 2011.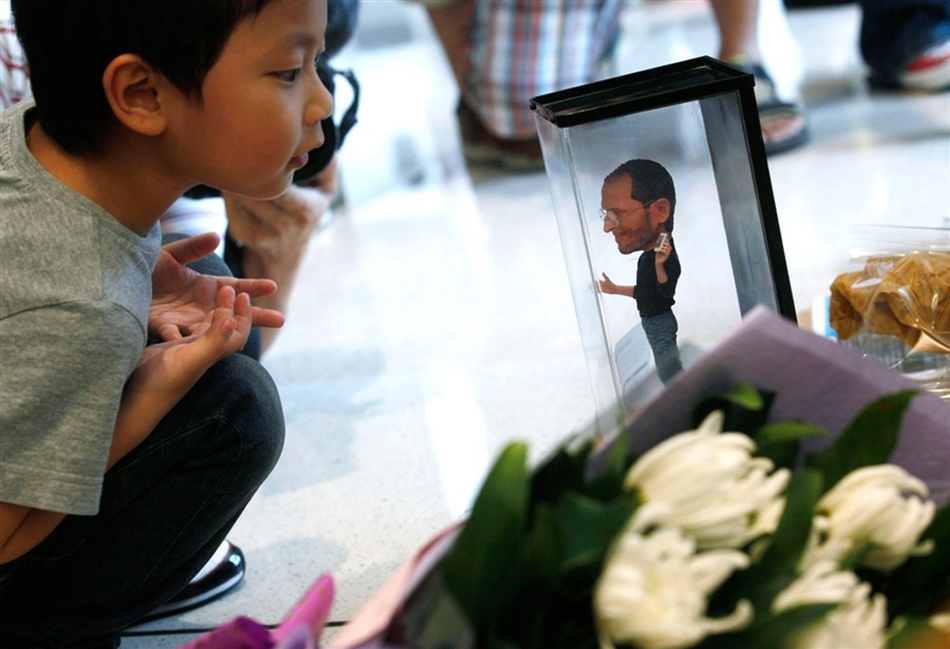 #32. Cars are abandoned on Chicago's Lake Shore Drive during the "Snowpocalypse" in February.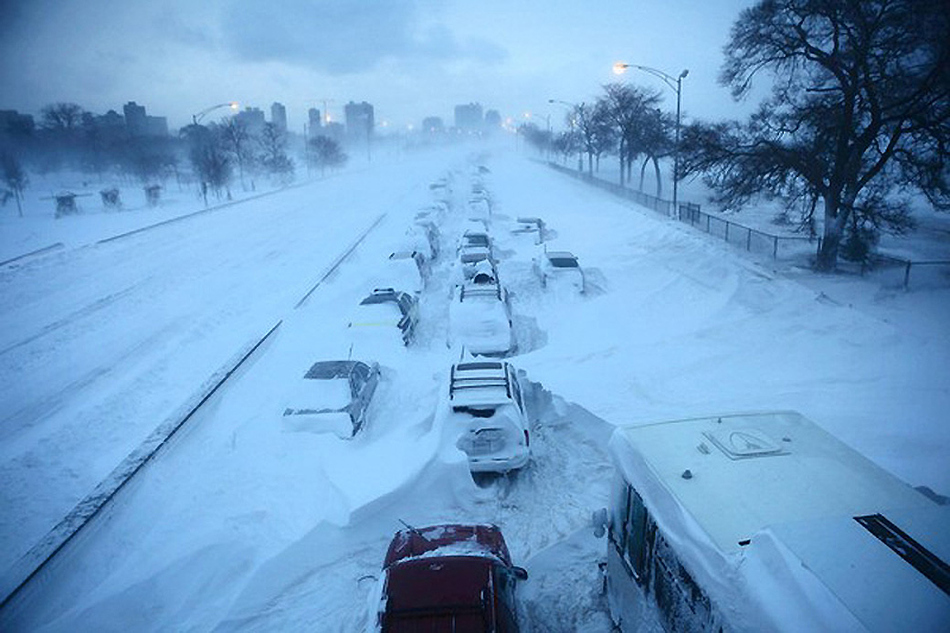 #33. A little Guarani girl embracing a dead rat.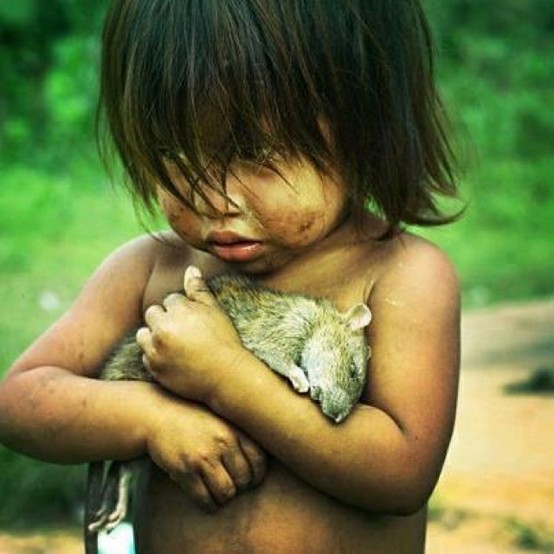 #34. A demonstrator shows his bottom to riot police during a protest by European workers and trade union representatives to demand better job protection in the European Union countries in Brussels on March 24.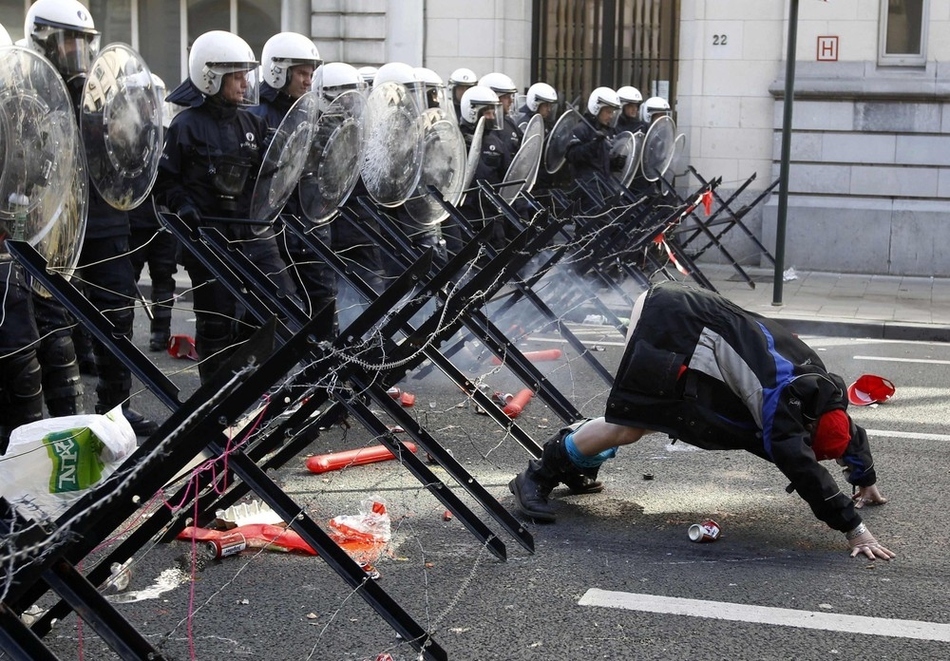 #35. People watch as the last steel beam of the World Trade Center, signed by members of the crews that helped build the tower,is hoisted 977 feet to the tower.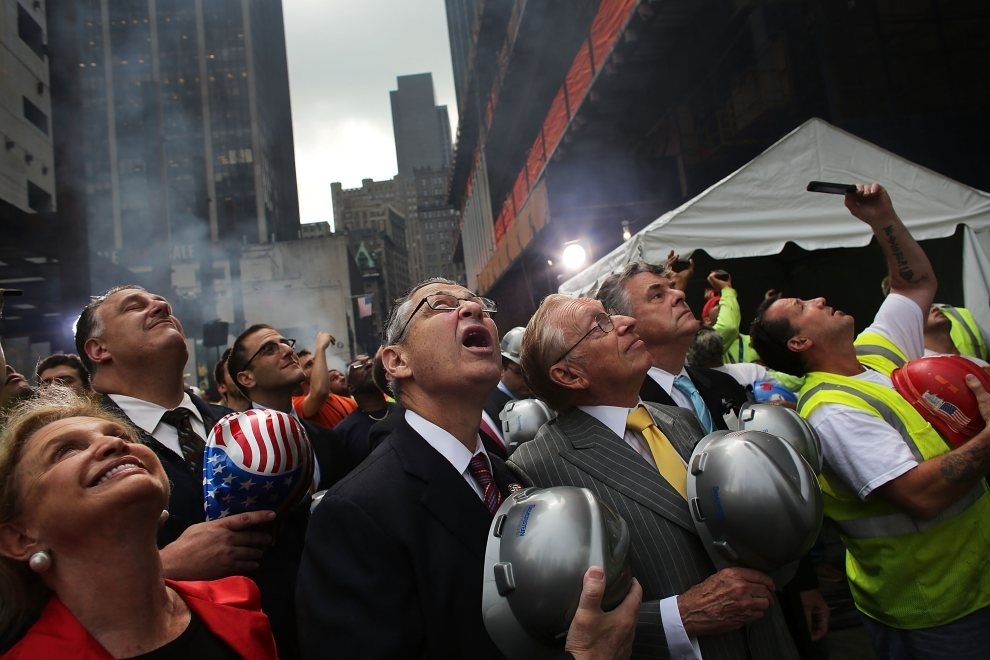 #36. Released prisoner of war Lt. Col. Robert L. Stirm is greeted by his family at Travis Air Force Base in Fairfield, Calif., as he returns home from the Vietnam War, on March 17, 1973.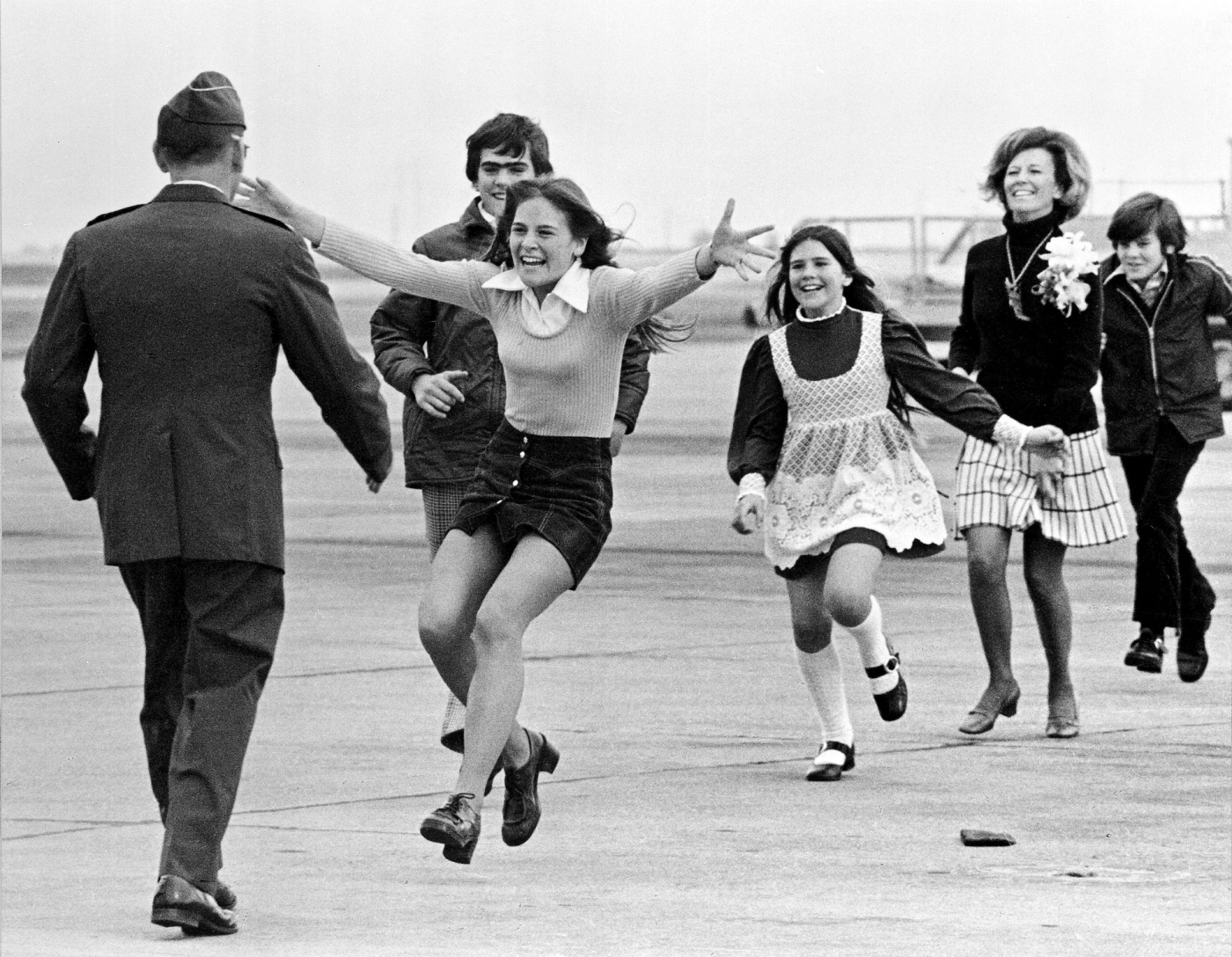 #37. Lyndsey Miller is overwhelmed with emotion as she holds her premature baby, Ward, who spent 107 days of his life in intensive care at the Nationwide Children's Hospital in Columbus, Ohio. Today he is a healthy and strong.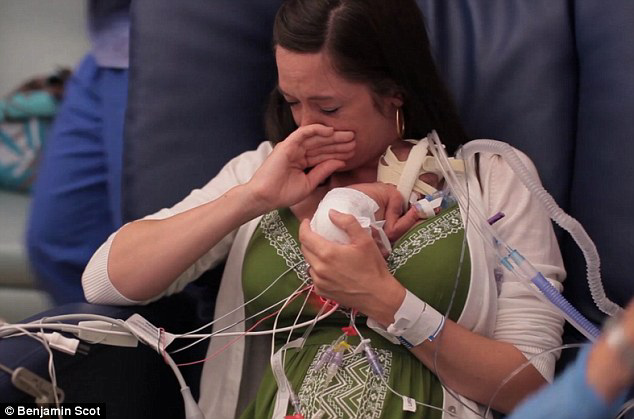 These photos remind me to be grateful for everyday that I wake up, that I have a roof over my head, and that I have loved ones I can hug. If you were touched by these, SHARE them with your friends and family.
Share the post "37 Of The Most Powerful Photos Ever Taken. #20 Brought Tears To My Eyes."