Share the post "The Pain Of Being In Love With Someone You Can Never Be With"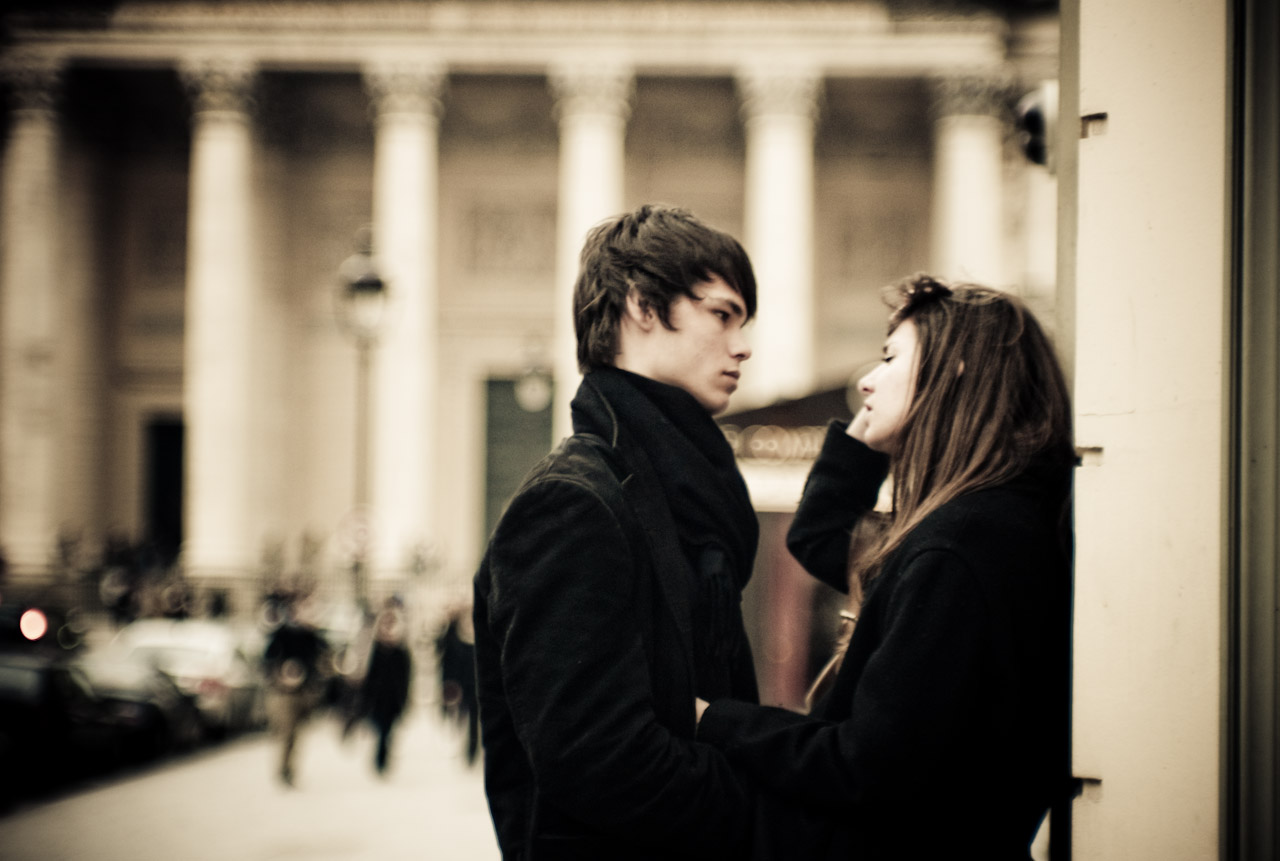 Love is a tricky thing. It varies in intensity and in the specificity of emotions. It is sometimes the most beautiful thing in the world and, at other times, it's the most horrid thing we've ever come face-to-face with.
It's odd how one thing could be the cause of so many contrary feelings. But that's what makes love so beautiful – it's the closest thing to perfection that exists in the world, the only thing that can easily and comfortably encompass both good and evil, beautiful and ugly.
It's the closest thing to a flawless whole that man has ever claimed to have been part of.
When we think of love, we think of the happy kind of love, the kind that is the beginning of something beautiful – something that breathes life.
There is, however, another kind of love, a much darker and sadder kind of love. It's the love one feels when one loves someone he or she can never and will never have.
It's the kind of love that doesn't signal the beginning of something beautiful, but rather the end of something that might have been beautiful, but will never amount to anything more than what it is.
Contrary to popular belief or popular wishful thinking, love doesn't always end happily. It doesn't always result in the joining of two people, the fusing of two lives into one.
Sometimes, on rare occasions, it results in the wedging apart of the two who love each other the most. You can love someone with all your soul and never get a chance to be with that person. Even worse, you can know that you love him or her, understanding there is no possibility that the two of you will ever be together.
Some people cannot and will not ever end up together, even if they do love each other. It's a sad truth, but a truth, nonetheless.
The fact is, love is not enough. All those fairytales, all those stories and movies you've heard and watched growing up, lied to you. Love is never enough because love is not rational.
You hear that love is irrational all the time, yet you still hear the same people saying that love is enough to keep two people together.
Unfortunately, we live in a world governed by rationality, and while love may be irrational, and we may manage to make it work for some time, the real world always catches up with us and our irrational illusions dissipate into thin air.
Then we are left with reality and reality doesn't always reason the way lovers do.
Some people don't work out together. They have habits or beliefs that make it impossible to co-habitate with the person they love. There isn't a couple out there that loves every little thing about one another.
Sure, they may find certain quirks cute or unique, but they don't love them; they simply accept them. There are some people who have such habits, tendencies, or thinking patterns that really do make them incompatible with the other person.
The two may love each other fully, because remember, love isn't rational, yet not be able to live and deal with each other forever. This is why relationships require compromise.
You're not going to love everything about the person you are with, but you love enough about him or her to live with the things you don't love. Not all people are willing to, or even able to, compromise. Sometimes it just doesn't work, regardless of what our emotions tell us.
Compromising, of course, is a choice. You either choose to make it work or you choose not to. I believe this fully. As long as something doesn't go against your nature, over time you can make it work. But there are still some cases when compromising isn't enough.
Sometimes there are other reasons two people cannot and will not ever be together. In fact, this is usually the deciding factor of whether or not two lovers will be capable of spending their lives together: if they are able to forgive and forget.
Because love is as intense an emotion as one gets, it occasionally leads us to make poor choices – choices that are hurtful to the ones we love.
They may be poor calls of judgment, lies we told or things we said. When it comes to love, our pasts haunt us. We move from relationship to relationship, hauling all that luggage we managed to accumulate in our previous relationship.
Because lovers who can't work together don't like to accept this fact, they have a tendency of breaking up and getting back together repeatedly.
Each time they take a break from each other, they come back and try to start fresh. But the problem is, they're still carrying all that luggage. And sooner or later, they start to unpack. All the demons come out.
When love scars, it cuts deep. The pain isn't easily forgotten and usually cannot be willfully forgotten. When you hurt the woman you love enough, she won't come back to you. And because you still love her, you wouldn't take her back even if she asked you to.
You don't trust yourself not to hurt her again and even if you did, she wouldn't trust you not to hurt her again. Relationships are built on trust and you shattered her trust.
Chances are, you both have bruises that have never fully healed and likely will never fully heal. And that's just something you decided that you'll have to live with. Why?
Because you really don't have any other options. You just hope that the two of you find others to love so you can think about each other less and so you don't have to worry about her happiness anymore.
You wait in hopes that new love can take the place of the old — which it can. But that doesn't mean you will ever stop loving each other. Some people will love each other until the day they die, spending the majority of their lives apart. And so is the darker side of love.
Share the post "The Pain Of Being In Love With Someone You Can Never Be With"